29 June 2021
Our three mobile kiosks, positioned within the OBSID boundaries, are there to act as visual deterrents to crime. If you spot anything suspicious, please contact our 24/7/365 control room on 021-447-1066 or WhatsApp on 074 636 9933.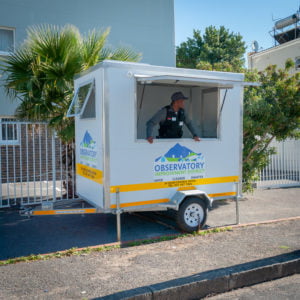 22 June 2021
#Communitree and #OBSID – greening Observatory
Big thanks to our team of greening volunteers who came out on the 5th and 19th of June 2021 – with the plants they'd grown from cuttings – to green up the station concourse.
Lots of seedlings and young plants were planted out as part of our fynbos restoration strategy for the public spaces of Observatory.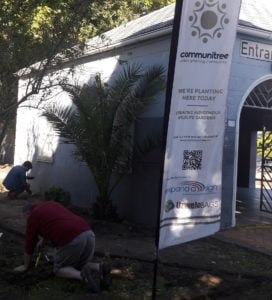 22 June 2021
#Safety: We're seeing a lot of posts on various social media channels expressing concern about rising crime in Observatory. We want to add our voice.
Crime is on the rise all over South Africa as a result of unemployment, poverty, Covid-19 restrictions and other factors – Observatory is no different.
Please remember that OBSID is only a supplementary service to the City on cleaning, social development and public safety – we're not a replacement for national structures (e.g. …