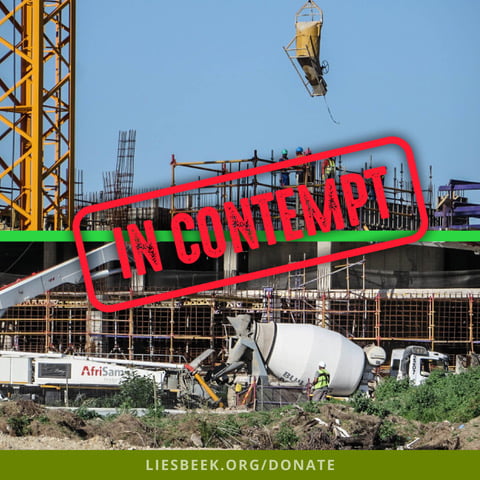 Dear Observatory residents,
As you know, the Liesbeek Leisure Property Trust have elected to ignore Judge Goliath's historic ruling on the River Club development, by recommencing construction work at the River Club. The OCA and the Goringhaicona Khoi Khoin Indigenous Traditional Council lodged contempt of court papers today against the LLPT on the basis that their return to construction is in direct violation of the order of the court.
We will be holding an early morning placard and pamphlet demonstration on Monday 11th and Tues 12th July from 6.45am to 9am at the River Club – meet at the TRUP Mound opposite Hartleyvale.
If you are able to join, please let us know so we can plan for numbers.
Please join us to show that you care about the future of Liesbeek River and the Two Rivers Urban Park. Say no to illegal behaviour by big developers who think they can get away with unlawful behaviours. Say yes to protection of the environment and the intangible heritage of indigenous people.
Thanks
Leslie