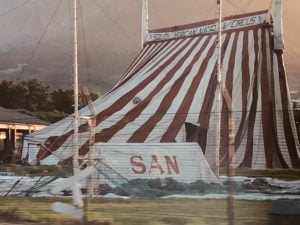 The Observatory Civic Association will be hosting a Town Hall meeting on the matter of the Willow Road Circus on Tuesday 9th of April at 6PM – 8PM, at the Observatory Community Centre. We have invited various City officials to attend.
At the meeting, we would like the City of Cape Town to clarify :
1. The eviction of the current residents of the circus land (tent, building, caravans, structures around it etc). What is the plan of the CoCT for the eviction of the current residents of the land on which the Circus School is located? Will this happen? If so, when? What are the timeframes? Is there a plan for what will happen after the evictions? Will the CoCT compile a register of current residents to prevent future occupation by other people?
2. The future of the land on which the circus currently lies is unclear. The City doesn't appear to have a plan for the land. We understand several proposals have been made but nothing has been decided.What are the proposals? The OCA would like to enter into a discussion with the City to start of a process to co-design the future use of the circus land. Will the City be open to such an initiative?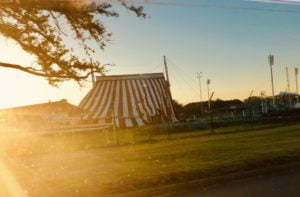 Observatory residents would like to see a cohesive plan for the entire area (from Malta Park to the N2, all of which is contained within the Two Rivers Urban Park) and want to be involved in the development of the plan.
We will be delighted to host the community, and look forward to your attendance at the meeting to help us resolve a potentially complex and difficult situation.
There will of course be an opportunity for the whole Observatory community express their opinions on this important matter.
OCA Management Committee