NEWS | 26th February 2020
Liverpool FC Academy will send two teams to South Africa for the first time to take part in the 2020 Lucky Star Cup later this year.
The Cape Town-based tournament features 2,000 grassroots footballers, 130 teams and 45 clubs, and was attended by more than 20,000 spectators in 2019.
Founded in 2010 as the country welcomed the FIFA World Cup, the event – hosted by FC Kapstadt – is designed to inspire young footballers in South Africa and throughout Africa by increasing competition and opportunities.
The Reds will send U12 and U14 teams and they have the chance of playing against some of the best youth teams in Africa including Al-Ahly, Kaizer Chiefs, Orlando Pirates, Ajax Cape Town, Mamelodi Sundowns and many more.
Andrew Powlesland, head of LFC Academy operations, said: "We're absolutely delighted to be able to bring our young players to South Africa and support this tournament for the very first time.
"As well as a chance to play against some excellent teams from all over Africa, we know the trip will act as a wonderful educational and cultural experience for our boys."
Officials from the tournament visited Liverpool this week and were able to spread the word about the tournament to several Reds players after the win over West Ham United at Anfield, including the current CAF African Player of the Year, Sadio Mane.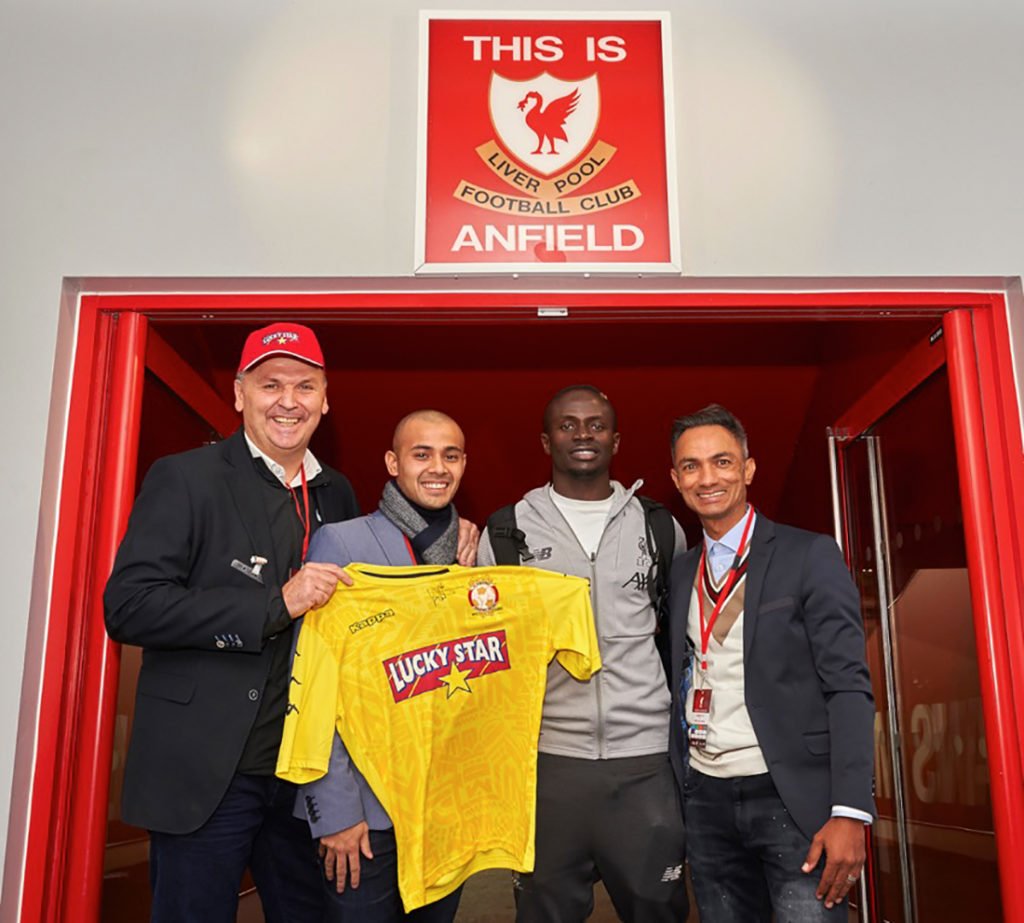 Lucky Star Cup organisers Lourens De Waal, Abdullah Solomans and Zaid Omar with Sadio Mane
FC Kapstadt president and Lucky Star Cup tournament director, Zaid Omar, said: "It's a proud moment for FC Kapstadt to host Liverpool FC Academy teams in South Africa for the first time in history.
"Liverpool FC Academy teams' participation delivers on our promise to create a platform to make dreams a reality. In this way the event will continue to inspire youth footballers from South Africa.
"Liverpool FC participation is an historic moment for South African football. The LFC Academy teams' presence is certainly going to provide an interesting yardstick to measure the progress of our youth football."
The tournament will take place from Thursday October 1 to Sunday October 4 at the Hartleyvale Stadium and Cape Town Stadium.