Sustainable development is a popular buzzword nowadays, used even to describe the most top-down, environmentally destructive, corporate mega-projects. The monstrosity that is being planned on the River Club property in Observatory is a case in point; it is ironically billed as an ecologically sensitive development that will open private land to the public and protect the heritage of the Liesbeek and Black Rivers.
But talk is cheap. Behind the rhetoric one notices this mini-Century City as well as the proposed 10,000-seater stadium in Hartleyvale for what they are: yet more unsustainable and environmentally calamitous examples of "over-development".
Hidden away from view, far from elite business circles and overpriced PR agencies, genuine forms of sustainable development are providing our communities with real alternatives. In Observatory, one example of this is the Willow Arts Collective.
The land where the Willow Arts Collective is based, number 2 Willow Road, was formerly the site of the South African National Circus until the organisation crashed and burned, leaving devastation in its wake: a massive circus tent about to topple over, populated by vulnerable tenants beholden to the former circus director-cum-slumlord.
However, in 2019, after the circus director was chased out, tenants took matters into our own hands, cleaning up the property, and turning what was essentially a dump-site into a thriving organic vegetable garden.
The Willow Arts Collective was born.
Protecting the land. As members of the Collective, we have embraced our new role as caretakers of the property. While the City of Cape Town is set on privatising Hartleyvale and Malta Park to build a massive stadium for the wealthy Cape Town City FC, the Willow Arts Collective has committed to keeping this valuable open space accessible to the residents of Observatory. Using permaculture, we have rehabilitated the land, planted dozens of trees, indigenous plants and vegetable crops, thereby helping turn the land into a biodiversity stepping-stone, a community garden for the people rather than a stadium for the rich.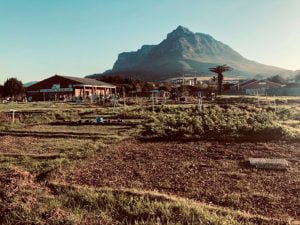 Food sovereignty. Our organic vegetable garden has tripled in size since the pandemic. Using environmentally sustainable methods, we are growing maize, beans, butternuts, pumpkins, brinjals, carrots, and much more. And we are not just feeding ourselves with these crops but sharing it with others in the Observatory community. ObsCanFeedYou and Africa 70 are food sharing initiatives born out of ObsCan that our members are also involved in.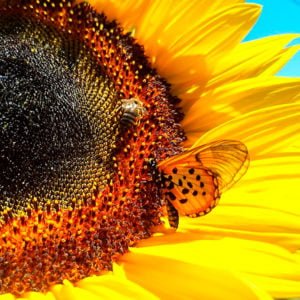 ObsCanCompost. Only a month ago, we launched an organic waste recycling service for Observatory. We put up a blue bin at the fence of our property where residents can empty their compost. We have also entered into agreements with local restaurants like Nourish'd, Ferdinando's and Ground Zero where we fetch hundreds of litres of kitchen waste per week, turning it into high quality organic compost soil for our garden and for the community. This not only helps prevent methane emissions of organic waste rotting at dump sites, but it is also key to the rehabilitation of Observatory's once lush soil.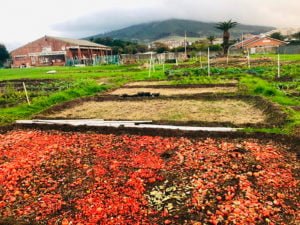 Workshops and education. We have turned the property into an educational space. Every Saturday we come together at 10am to learn about and practice organic gardening. We have also done formal workshops. In January, we hosted 22 girls from Percy Bartley House, the first time many of them had ever set foot in a vegetable garden. The workshop taught them how to 'hot' compost, prepare the soil and plant seedlings, as well as how to make wooden planters from pallet scraps. Once Collective members Shayne and Daniel graduate from an professional permaculture course, we plan to hold more intensive workshops as well.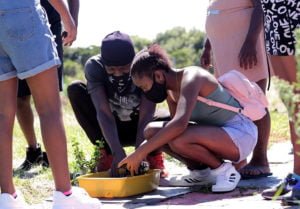 Building a safer Observatory. After the circus vacated the property, we have worked hard to rehabilitate the space and make it a safe for ourselves and other Observatory residents. Our elected committee adjudicates disputes and ensures that no one comes on the property to cause trouble. We have also intervened in a number of crimes to protect local residents, sometimes risking our lives as Jacques did assisting a lady robbed at gunpoint along Liesbeek Parkway. Another example of our positive effect in lower Observatory is our intervention some months back in a robbery on Willow Road. We pursued the thief all the way to Mowbray taxi rank and recover the lady's phone. We believe that working together we can make Observatory safer.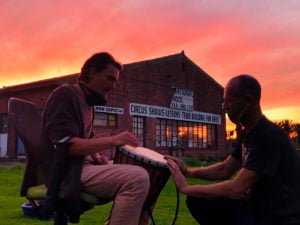 Income generation. The Collective supports various income generation projects that provide much-needed services to the local community. Goso, aka Mr Fix It, works with other Collective members to provide an electrical repair service for hundreds of Observatory residents. AJ, another collective member, has started a youth football team called Obz United. Martin and Sibongile make flower pots and wooden planters to bring the love of food gardens into people's homes.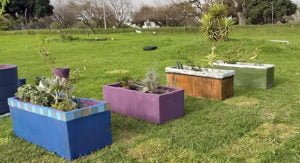 Recreation and events. Hartleyvale is known for sports like football and hockey. But alternative sport and recreation are just as important. In September last year, we hosted a successful chess tournament for the community with over 200 people in attendance! We also hope to have other alternative sporting events in the future. As the pandemic slowly becomes a thing of the past, we hope to host other exciting events, from farmer's markets, to outdoor yoga, to music jam sessions, to art workshops. The sky is the limit!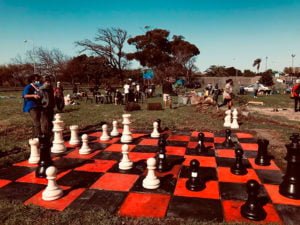 Despite all the improvements we've made over the past year, we still have a long way to go to achieve our mission of turning the Willow Arts Collective into a recreational, heritage, and arts hub for the Observatory community.
The first step is stopping the City of Cape Town's senseless eviction which will decimate over two dozen lives and destroy the project as a whole.
Then we need to convene a wide-ranging public participation process so that, together with the Observatory community, we can co-design a plan for the property, protect its heritage and stop the privatisation of Hartleyvale and Malta Park.
There is so much potential, but only if we work together in the spirit of ubuntu!