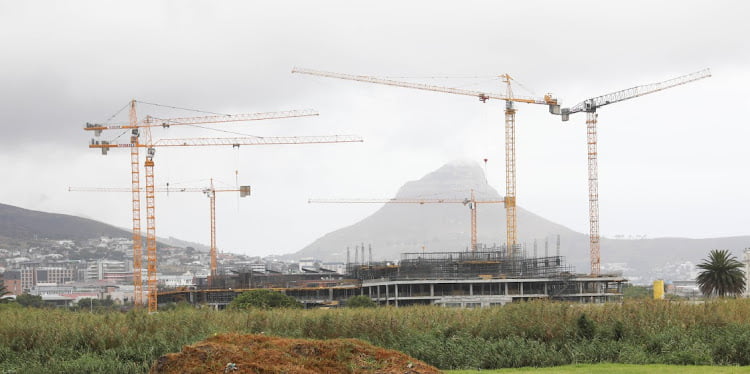 The controversial River Club development in Cape Town. File photo.
Image: Esa Alexander
Bobby Jordan – 22 June 2022
Veteran trade unionist Zwelinzima Vavi has slammed the world's biggest company, Amazon, for its "deafening silence" on Cape Town's River Club development dispute.
The e-commerce and IT giant is scheduled to be the anchor tenant at the River Club site in Observatory which is the focus of a legal showdown involving rival groups of indigenous Khoi.
The developers, Liesbeek Leisure Properties Trust, said this week it was carrying out remedial work at the partly-constructed property, where work was halted earlier this year pending a court challenge from objectors.
Some indigenous Khoi activists claim they were excluded from public consultation around development of the site, where Amazon wants to locate its Africa head office…