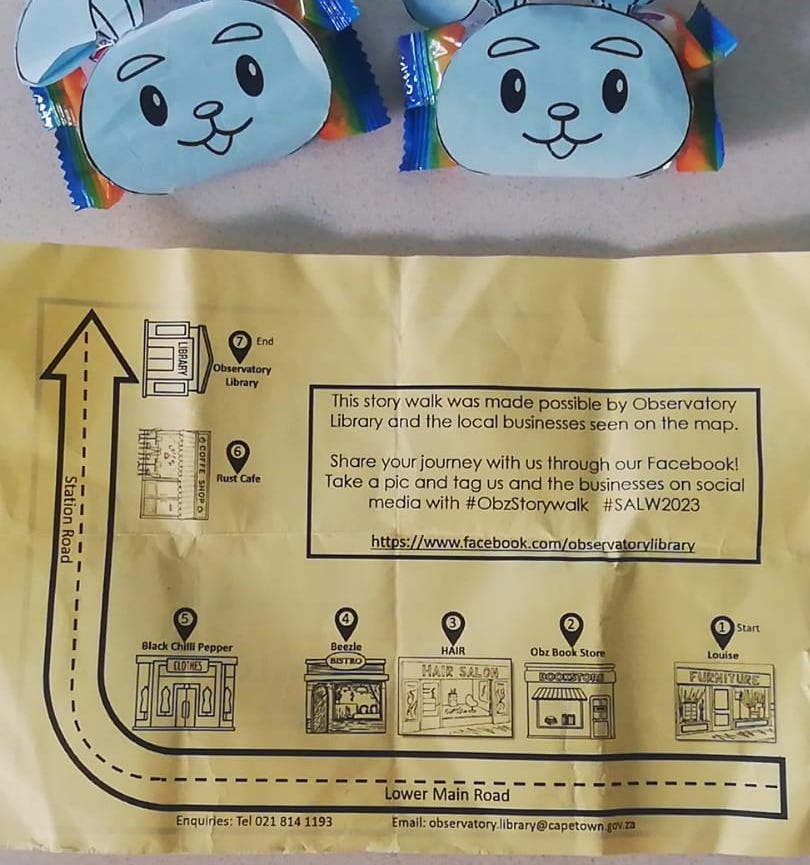 Observatory Library planned a fun StoryWalk for the community during South African Library Week highlighting the theme, "Libraries telling powerful stories!" We approached certain businesses in Lower Main Road to participate and feature a storyboard of the children's story, "Where's Lulu?" published by BookDash. The shops on the library map were very eager to be involved although two had to drop out due to circumstances. It served as a good promotion for them as well as the library, making us all visible to other communities, even local authors. We encourage the families to visit the shops during Library Week and this week, telling their own library story by taking photos and tagging us on their social pages.
The StoryWalk initiative was created by an American Library, Kellogg-Hubbard Library, which we eagerly adopted as another way to spread the culture of reading to everyone. We hope to have another story walk during September featuring a short story author and encourage our local businesses to participate.
Thank you to everyone who made "Where's Lulu?" a success. The last day is this Saturday, 1 April.
Regards
Cleolaine Delmore
Senior Librarian: Observatory Library – Library and Information Services
Community Services and Health, Area North
83 Station Road, Observatory
Tel: 021 447 9017 | Email: Cleolaine.Delmore@capetown.gov.za | Web: www.capetown.gov.za