New moon report
It is with sadness I write this report, anger was the first emotion – that we as a civic, community, me as a person – could not do enough – to save the Obs Rainbow Shelter from its inevitable closure at the end of July.
As we speak 600 people are insecure and desperately figuring out their next steps due to the failure of The City Of Cape Town not administrating the Peoples Employment Program grant that has sheltered our homeless by creating job opportunities affording them rentals in shelters such as our Obs Rainbow House.
The Obs Rainbow House opened in 2020 after much conversation in the midst of a pandemic to shelter our street based community. The Obs Rainbow House is a pillar of hope in the endless river of homelessness. A place where many previously hopeless and homeless members of our community took their first steps in sleeping off the streets, for some the first time in twenty years.
It is now in limbo as it waits its inevitable closure – no funds means no jobs and no jobs means no rental money.
We created a petition – you and two thousand others signed it begging the city to continue the grant keeping our homeless community housed this winter and beyond.
This is a big blow for social issues in Observatory and many more affordable housing projects for street based persons. In a long battle with accommodation we had finally secured somewhere we could provide safety to those wanting to leave the street life.
In the interim there is always light – thank you to Dish Catering, OBSID and the volunteers from the Obs Pasta Kitchen who provide three delicious hot meals a week to the Obs Rainbow House with a smile.
Thank you to all the donors, volunteers and the committed team at OBSID for keeping the house going as long as it has. We not only believe in miracles but we rely on them and I'm praying for a miracle for our community.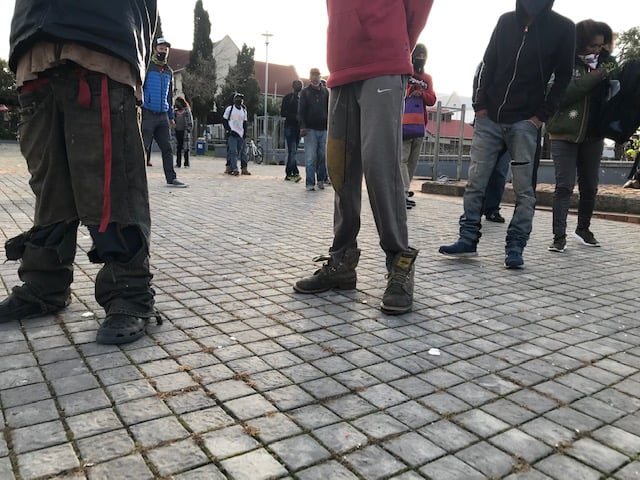 The Obs Journey Update
https://obswhatson.org/start-here-what-is-the-obs-journey/
Calling on the advisory committee
"We have met with both sets of potential providers in order to fully understand their proposals. We would now like to have a meeting with you all to decide which (if any) proposal is closest to what we are looking for in terms of independent facilitation. Obviously, activating this is dependent on funding, and so the recommended proposal still has to be submitted to the OBSID board for funding approval.
carolyn@neville.za.net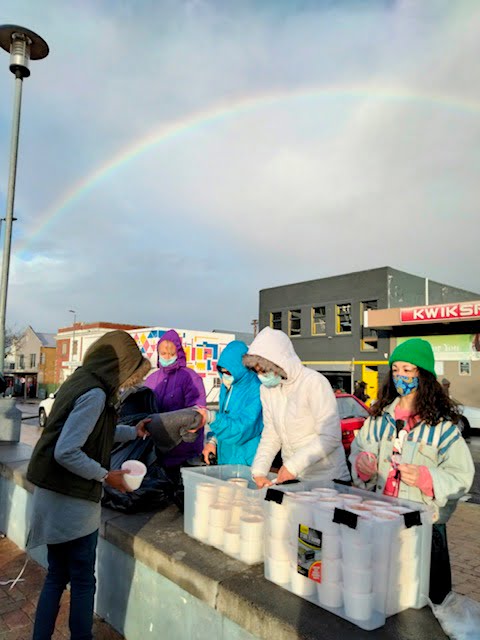 Dead and then ALIVE!
In a strange event Taswell Bezuidenhout was confirmed dead after a taxi lost control and drove into the low lying wall surrounding the village green while he was sleeping. In a miraculous turn of events while we were all eating pasta on a Wednesday night on the village green Taswell made an appearance hobbling down from the hospital with a broken leg. The crowd burst into cheers ❤️
Kimon Kiki Bisogno