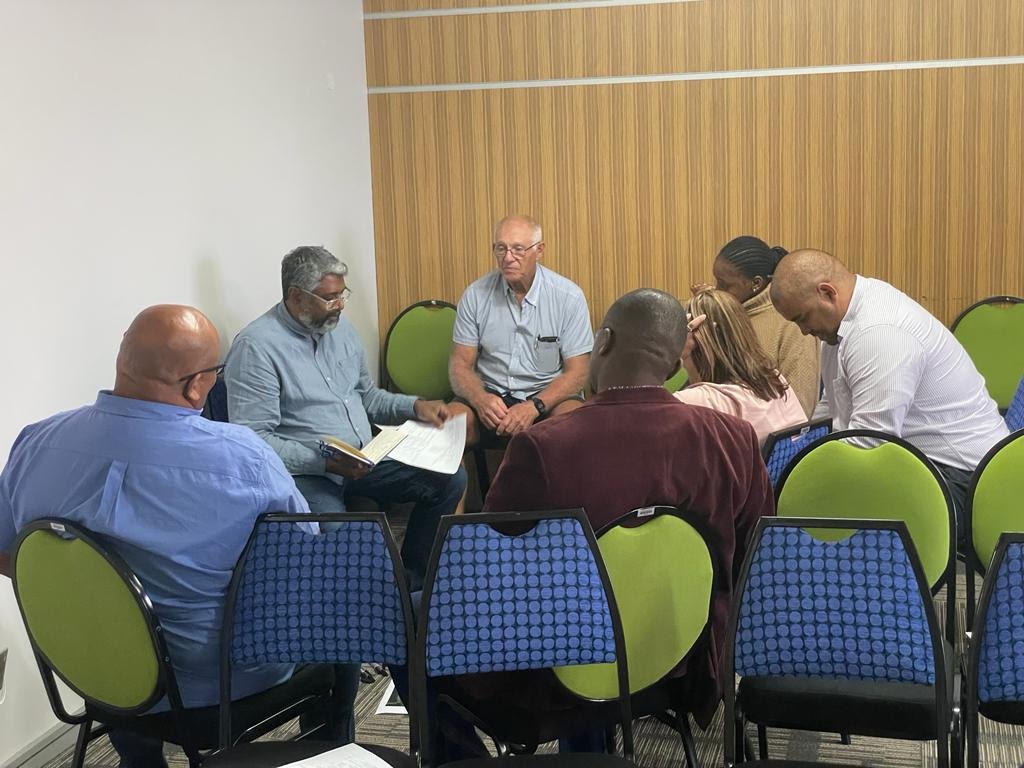 EDP CEO Nishendra Moodley facilitates discussions around the future of the Philippi Horticultural Area in the first workshop in the 'Re-Imagining the PHA' series.
Dear Colleagues in Food Systems Change,
We have exciting news to share with you: Nishendra Moodley has officially started as the EDP's new CEO, succeeding the outgoing founding CEO, Andrew Boraine, who will continue to play a support role to the EDP as an independent partnering practitioner.
Nishendra's arrival coincides with an expanded vision to build the EDP's resilience and reach over the next three years. This includes a commitment to ongoing work towards decreasing food insecurity and improving nutritional outcomes in the Western Cape through improved partnering and collaboration in our local food system. We look forward to working together towards this goal.
A highlight of the EDP's work this month has been facilitating and convening the first of a series of workshops geared at 'Re-Imagining the Philippi Horticultural Area (PHA)'. This workshop, held on 22 February, focused on bringing together key government and other stakeholders around a shared vision for the PHA's future.