Our little community kitchen in Observatory, Cape Town is in desperate need of funds should we wish continue our work through the new year. 
– Since the start of lockdown, the community kitchen has served three meals every day twice a day to our street-based neighbours on the Village Green, many of whom are Black trans women & queer folks. In all, we support between 50 and 100 people in the community on any given day.
– As lockdown progresses, policing intenses, and access to housing & food remains insecure, free and nutritious meals remain a vital resource.
– The community kitchen also supports local food growing initiatives, local informal traders from whom we source fruit & veg, and local housing cooperatives, with some of our best chefs hailing from Willow Arts Collective.
– Ultimately, we would like the community kitchen to be resourced by funding models that are local and community based. For example, as the Africa 70 initiative has experimented with, where pay-what-you-can customers subsidize non-paying street-based folks while simultaneously providing income to local entrepreneurs who have lost work due to lockdown.
– Now, however, the community kitchen is in dire need of funds in order to continue our efforts in the new year.
– Please consider donating (even making a recurring donation!) or sharing with your networks.
Obs Can Feed You
Standard Bank Cheque
Acc Nr: 10134724230
Branch code: 051001
Ref: Your Name – Feed You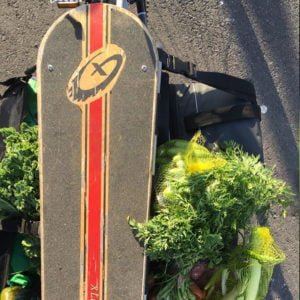 Africa 70 a delivery service, named after Fela Kuti's legendary Nigerian band – delivers produce from local farms (wherever possible) and small vendors.
we're about produce that is good for the earth and those who work it, and creating a couple of jobs for people who sleep rough around the Obs Common.
we are also the wheels behind the legendary "Obs CAN Feed You x Africa 70″ meals on Sundays: a culinary tour of food from all over Africa and its diaspora that raises funds for the CAN's work with street-based people in Observatory.
please take a look at our order form and reach us via WhatsApp with questions or comments: 0834732222