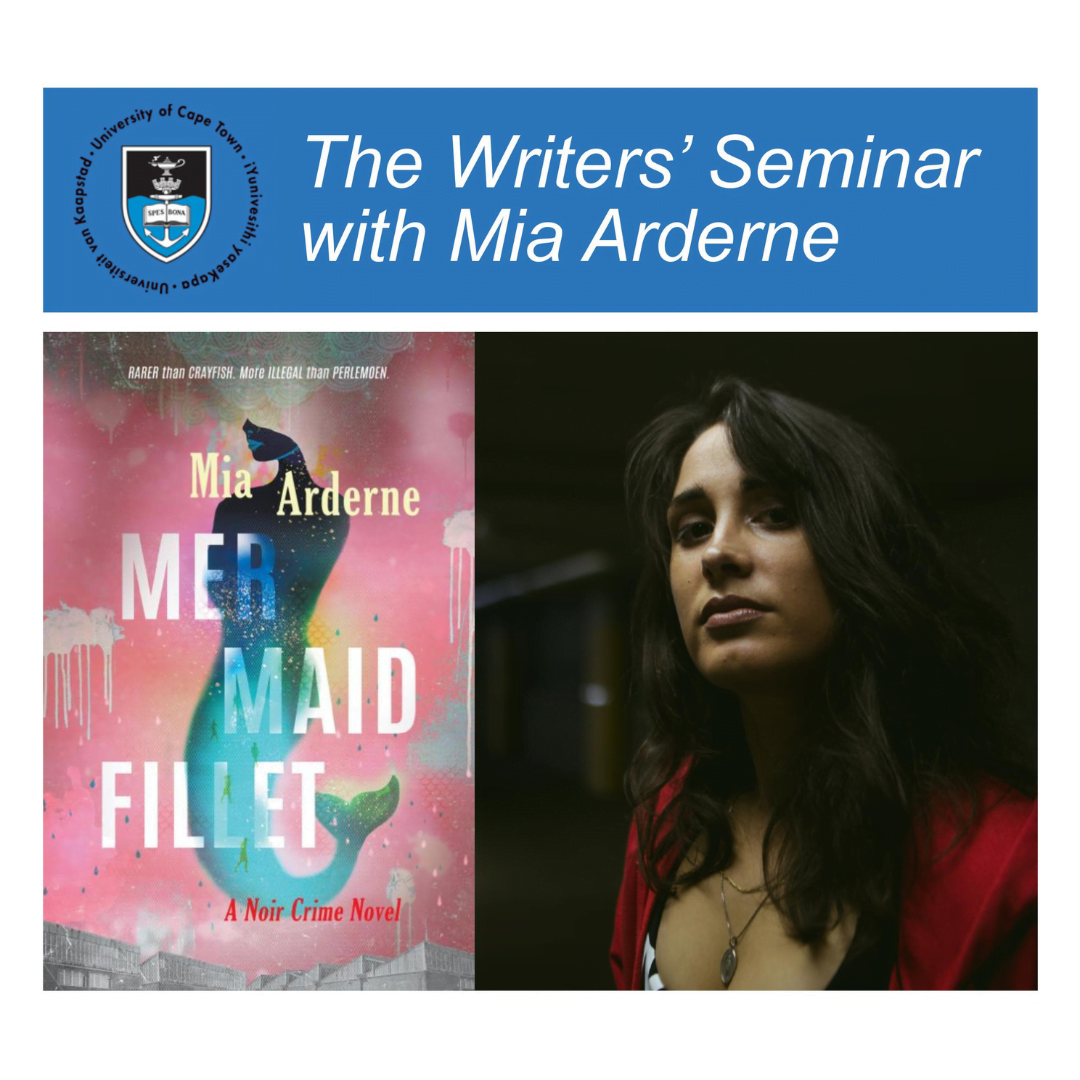 The UCT Department of English Literary Studies and the Institute for Creative Arts warmly invite you to join us for a discussion between Dr Maria Geustyn (UCT) and Mia Arderne about her debut novel Mermaid Fillet (2020) on Friday 30 September at 16h00.
Mia is a Cape Town-based author and writer with bylines in the Mail & Guardian, New Frame, Africa is a Country and VISI Magazine, among others. Her debut novel, Mermaid Fillet was published in 2020 by Kwela, NB Publishers and was long-listed for the 2021 Sunday Times-CNA Literary Award. Her recent publications include the essay 1000 Nights in Silence, in the anthology Touch: Sex, Sexuality and Sensuality (2021) as well as several children's short stories with Penguin Random House in the anthologies Die Skool vir Rampspoedige Talente (2022) and The Vegan Vampire and Other Fantastic Fiction (2022).
Please note that this will be an in person event and that the talk will be held at Hiddingh Campus in the Hiddingh Hall above the library.
We hope that you will be able to join us, all are welcome.
If you have any questions about the event please direct them to Dr Oliver Melvill at oliver.melvill@uct.ac.za.