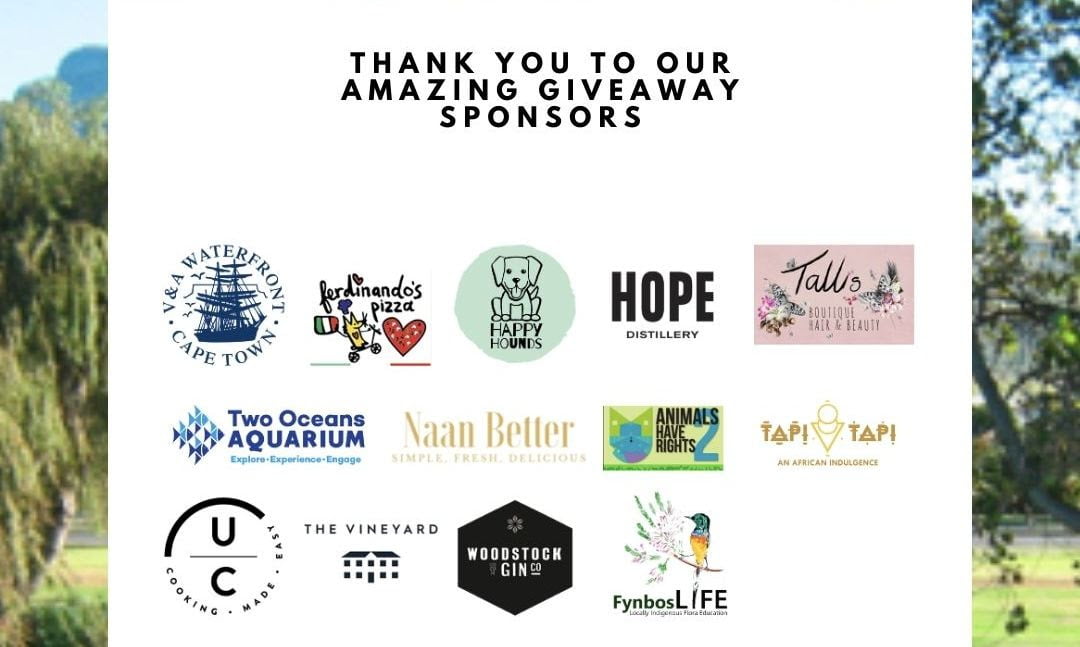 Over R10 000 worth of prizes up for grabs!
Our very popular annual TRASH Observatory Community River Clean-up raffle is a vital part of our fundraising activities. Funds raised from this event go towards the costs of the monthly clean-ups: Friends of the Liesbeek staff and equipment to keeping "our" stretch of the Liesbeek River beautiful and as litter free as possible.
And it's not just about our immediate environment – the reality is that trash on the banks and in the water of rivers wash down to the ocean with devastating effects for sea and bird life.
This year we have over R10 000 of sponsored items, packaged into different prizes to reward our donors. We will give you one entry to the giveaway for every R20 donated (i.e R100 donated = 5 tickets to the draw):
– For undersea fun, we have vouchers from the Two Oceans Aquarium;
– For the shoppers, we have V&A Waterfront vouchers;
– For the cook who hates shopping, we have UCook vouchers;
– And for the furry ones, Happy Hounds vouchers;
– Chin-chin with your favourite cocktail with local gin from Woodstock Gin and Hope Distillery;
– A spoiling treat from the Vineyard Hotel;
– A voucher from the (voted by the public) Best pizza place in Cape Town, our very own Ferdinandos;
– And a voucher from Naan Better (you NEED to taste their food!);
– From TapiTapi, vouchers for the most exciting ice-cream in town;
– A voucher from Animals Have Rights for a pizza-and-movie night in an intimate venue;
– For the gardeners we have Fynbos Life vouchers;
– A voucher from Tallis who will make you even more beautiful;
– We have some lovely artwork from local photographers such as Helen Walne and Sarah Schumann;
– …. and some delicious wine too!
A HUGE thank you to this year's giveaway sponsors!
Terms & Conditions:
– No giveaways or prizes are transferable.
– No giveaways or prizes are exchangeable for cash.
– It is up to the winner to check the expiry date of any prizes and /or vouchers and use them before the expire.
– Vouchers and prizes will be delivered to winners in Cape Town and surrounds only.
– Prizes will be drawn on 28 November (during the Streetopia event) and winners will be notified via email.
– No response from winners will entitle the competition organisers to redraw for the prize after one week.
– The judges' and organisers' decisions are final.