Nominees for OCA MANAGEMENT COMMITTEE 2018
CHAIRPERSON

Dale Forbes
Tauriq Jenkins
Maarten Turkstra
VICE CHAIR
Gwen Dereymaeker
Dale Forbes
Trevor Hughes
Eden Musampha
SECRETARY
TREASURER
LARGE DEVELOPMENT GROUP

ARCHITECTURE AND HERITAGE

ARTS SPORTS CULTURE LEADER
COMMUNICATIONS
Murray Hunter
Trevor Hughes
CAR PARK
SOCIAL ISSUES
Janet Cronje
Carolyn Neville
TWO RIVERS URBAN PARK REPRESENTATIVE
The Nominees ( In Alphabetical order)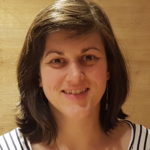 Gwen Dereymaeker
My name is Gwen Dereymaeker and I am a newbie to the area, having moved to Observatory in 2013. I love its diversity, its energy, its opportunities, its heritage and the conversations all this creates between its residents!
I have been involved in community structures from my early Obs days, mostly in security-related structures (Community Police Forum, OBSID security committee, Obswatch). If I must, I will stand on a chair to make my voice heard...
If I am elected as a member of the executive committee of the OCA, I would seek to ensure that all the voices and opinions of ratepayers are heard and considered, that the different bodies and institutions active in Observatory work together, that the necessary information on matters of public interest reaches residents promptly, and would seek to facilitate activities and interventions that will bring neighbours closer to one another.
I work for the Western Cape Government at the Department of Community Safety and have a legal background, with particular expertise in the field of human rights and criminal justice reform.
I have two young children aged 1 and 4.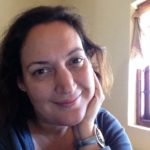 Sarah Driver-Jowitt
I have lived in Observatory for 5 years after returning home from 12 years abroad.
Professionally, I have worked with a range of for-purpose organisations in Denmark, U.K. and South Africa. I am currently GM of the Uhambo Foundation and the Strategy & Business Development Manager for the Shonaquip Social Enterprise. I also recently completed my Masters in Public Administration. If you would like to know more, my CV is available here: http://linkedin.com/in/sarah-driver-jowitt-148133
I am a strong believer in civic participation. I set up a street group for Cambridge Rd which was shortly followed by setting up the Hartleyvale Hotline Whatsapp group in early 2015. I also act as a mediator with the other admins for the lower Obs Whatsapp groups.
While I consider myself a (light) activist, I'm also an old-school nerd, who believes strongly in doing the "homework" and have been involved in drafting numerous constitutions, organisational founding documents, provincial and policy proposals. I joined the OCA task team to facilitate the strengthening of an innovative OCA Constitution and hope to help draft a document that will not only reflect our needs but also our spirit and set the standard for other Community Associations. I believe (and hope) that I will bring innovative strategy input to the team.
I am a firm believer in transparency, honesty and sound governance as well as finding creative ways to support representation and civic participation. I will work to ensure the voice of Observatory residents is heard and that we are all able to enjoy this fabulous and diverse suburb of ours.

Janet Cronje
Janet is a long-time Observatory resident, having lived in the area since 1998, first in Robins Road and now in Strubens Road.
She says that what she loves about living in Observatory, is the diversity of the community, the neighbourhood's walkability, interesting people and quirky shops. She finds it inspiring to live in a community where "old-fashioned values" - knowing your neighbours, regular get-togethers and community activism are a regular part of our day-to-day lives.
Her interests include resilient living, gardening with an indigenous focus, green open and outdoor public spaces, and local politics and social justice issues.
Currently Janet splits her work week between managing a youth training programme for SEED, a permaculture focused NGO based in Mitchell's Plain and working for Meridian Economics, an economic consultancy in the energy sector, based in Rondebosch.
Janet's support of the OCA and the community of Observatory is driven by her desire to be an actively involved citizen, working to make our civic association truly responsive to the needs of our community, and to activate and strengthen civic participation in local government issues.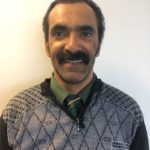 Dale Forbes
I have been a resident of the area for 14 years and see the need for active citizen involvement to address the numerous issues confronting the suburb. There are considerable opportunities to make a difference in crime and grime, arts and culture, creating a more inclusive space and engaging with the broader Cape Town community to address common challenges.
I am a trained economist (University of Kassel – Germany). The bulk of my working life has been spent in the trade unions. For 15 years I was the head of bargaining at the SA Municipal Workers' Union. Currently, I work as an online teacher and financial analyst.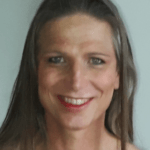 Tracy Hyde
I am a registered Architect working on Residential projects in and around CT.
I am respectful of Heritage issues but where appropriate I am not against development and contemporary design as well as the careful mix of Architectural style as can be seen in large cities post WW2 bombings. I am however against greedy profit seeking developers that have little or feigned respect for the historical urban fabric of our suburb.
My objectives as Chair will be to promote speedy resolutions to proposals, create structure within the committee, initiate the development of a sense of Architectural and Heritage pride within the Civic. I have been an active member of the Architectural and Heritage team for the last year.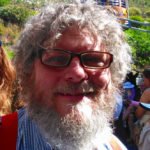 Trevor Hughes
I have lived and worked in Observatory since 1997 and own my own business (The Wild Fig Restaurant. I have been an active member of many community organisations based in and around Obs, including the Observatory Civic Association where I was Chair for three years, Observatory Neighbourhood watch where I was briefly Chair in a caretaker role for a few months and actively involved on the committee, Two Rivers Urban Park Association where I was an active committee member for years and The Friends of the Liesbeek where I was Chair for two years and have been actively involved on the committee for about 10 years.
I seek election to the OCA so that I may further contribute to the well being and improvement of the community in which I live. I believe I am well versed in the goings on in Obs to be able to make a solid contribution in however which way the OCA chooses to employ my skills. I am interested in environmental and social issues, arts culture and heritage, and good governance.
I currently help run the website and communications. Sadly I am away for the AGM, but look forward to my involvement on my return.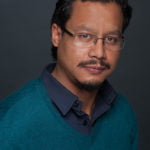 Tauriq Jenkins
I have lived in Observatory since 2004, and have served in the OCA as Acting Chair, Vice Chair, Secretary, Arts Culture and Sport portfolio, and as Ward 57 Rep. Should I be re-nominated, I will uphold democratic practice by fortifying the OCA constitution, and support an invigorating media interface and upgraded communication systems.
Immediate focus issues of the OCA that I am committed to are The Water Crisis, large scale development monitoring, Two Rivers Urban Park (TRUP) and Malta Park, drug rehabilitation and homelessness, the reclaiming of our unsafe subways (particularly after dark) through innovative arts based interventions, and the Pepper Tree Car Park. Important too is the continued implementation of the Obs Charter (a cross-sectoral visioning document initiated by the OCA, OBSID and ONW in 2017).  I am strongly in support of LDG's co-created 'development manifesto' by the people of Observatory on what Observatory will look like over the next 20 years. Development is inevitable and our agency to participate in the shape and size of our future must remain protected.
The OCA has a role in engaging our transient community of foreign nationals (business, NGO's, students) where we can look at issues about integration, and orientation. We have a plethora of NGO's, research, and tertiary institutions which strengthen our community and much collaborative potential exists for the OCA. Our artists, theatres, musicians, studios, galleries, are an integral part of the tapestry of Obs.
As an Oral Historian (Columbia, GSAS) I believe Obs to be a global nexus of South Africa's living history and experience. This must be acknowledged and celebrated.
Currently, I am a director of the OBSID, a board member of the Two Rivers Urban Park Association, and High Commissioner of the Goringhaicona Council (with a focus on the human rights and cultural advocacy). As the founder of Shakespeare in Prison SA, my work is related to recidivism, trans-generational trauma, and "masculinity and vulnerability".
I hold an Master of Fine Arts Degree (School of Arts, Columbia University), and an alumnus of the International Fellows Program (Columbia's School of International Public Affairs)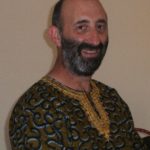 Leslie London
I work currently at UCT in the School of Public Health and Family Medicine; have been active in health advocacy organisations; some of my research involves questions of participation and social accountability in health. I have a long record of research and advocacy for occupational and environmental health especially related to pesticides and farm workers. I have lived in Observatory since 1981, first as a student and then continuously since 1993 as a homeowner.
I have served as the convener of the Large Development Group in the OCA for the past two years. I got involved in these issues as a result of the proximity of the Paragon development to my own house in Obs (where I have lived for the past 24 years), but rapidly realised that the Paragon was the first of a multitude of challenges facing the whole of Obs. I realised very rapidly that unless Obs residents stand together, there is absolutely nothing we can do to ensure that developments like these do not destroy the fabric of our community. Since then, the Large Development Group has been active in trying to get the Community's voice heard in matters related to development. To be very honest, as the report to the OCA AGM 2017 illustrates, this is not an easy job since all the planning systems are geared to making it easy for developers and conversely very hard for communities to have a real say. And, more recently, in engagements with other civics in Cape Town, it is clear that our experience is not unique and that the tokenism of consultation processes and the lack of responsiveness of officials is a common experience for all the civics we have met.
We are currently focused on taking forward the Civic Participation process and on working towards an application to have Obs declared a Heritage Area in the hope it provides stronger protections for Obs in the face of rampant and thoughtless development. We are also working with other OCA structure to facilitate a community-managed heritage walk which recognises the diversity of Obs' history and also facilitating the Phillipi Horticultural Area's investigation into the possibility of holding a regular farmers' market in Obs. If our work around an application to be a heritage area goes well, we will organise public education tables at the local supermarkets to raise awareness of our community members and popularise the campaign.
I believe that we have to be realistic about development. The City is expanding constantly and housing development will have to happen. However, my belief, and that shared by the LDG members, and many Obs residents, is that such development needs to be integrated and responsive to the Village culture and feel of Observatory, rather than imposing physically and aesthetically on the surrounding fine-grained predominantly Victorian village feel of Obs. At the moment, there is a feeding trough for developers to extract as much benefit from large developments and it is being done without adequate consultation or consideration of the impact on our community. What we need is development that balances the profit motive of external parties with the interests of the community to maintain and reinforce its thriving and diverse community nature.  If re-appointed to convene the LDG, I will commit to
Continuing to work towards this vision of development for Obs

Continuing to support the OCA's consolidation of its vision

Ensuring that OCA is able to be part of a cross-civic alliance

Continuing to ensure that City officials and our representatives are responsive to the community

Ensuring an OCA that is a democratic structure accountable to the community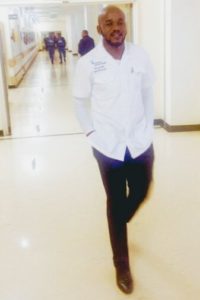 Eden Musampa
I am Eden Musampa, former employee of Pepper Square car park under the management of late Mrs Ellen, former Public relations officer of Observatory neighbourhood watch (ONW), current Secretary-General (ONW), finally a current member of Woodstock Community policing forum (CPF) EXCO. I've lived in Observatory for 14 years and still a resident of Observatory and full member of OCA in good standing condition.
Pepper square car park practically and particularly being the main source of income sustaining the OCA with its expenses, despite levy fees and other contribution paid by property owners and other residents to municipality; years ago the parking has generated fund supporting the OCA and was booming financially revenue-wise, but mysteriously, the luck of prioritization, innovative ideas, sense of accountability and more of transparency in the management of this pepper square car park, lead the city of Cape Town attempting to put the parking on tender roll to get someone new to run the car park, due to exorbitant debt Pepper square car park has accumulated with the City of Cape Town lately. In conclusion as your nominee candidate, I m so keen and well prepared to bring, install and implement the change needed which certainly will revive all system and putting a full stop to the personalization of public and community institution where the daily famous word "capture is prominent". I thank you for your trust and support in the cause put forward, as a community organizer, change comes when you as community members keen to impact and leave a footprint, decide to take charge and control. Proven by the outcome of last Special General meeting of OCA, whereby democracy has prevailed.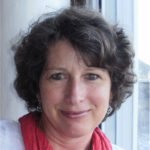 Carolyn Neville
I have been a resident of Observatory for just over three years. Professionally, I operate a company that trains staff in the hospitality industry, and I work throughout Africa.  I moved to Observatory because it is a vibrant and diverse community.  I was the chair of the Observatory Civic Association (OCA) for two years, a position I took on because of my particular interest in social issues in our community. I have learnt a great deal from my involvement in a leadership position within the community. I believe in transparency, honesty, good governance and networking with the many talented people who live and work in our community. I would like to be part of a team that ensures Observatory has a positive and innovative reputation within Cape Town, especially in the area of social issues. I am a director on the OBSID board, and I facilitate the social development committee for OBSID.
I work for the Western Cape Government at the Department of Community Safety and have a legal background, with particular expertise in the field of human rights and criminal justice reform.
I have two young children aged 1 and 4.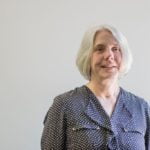 Loiuse Naudé
Louise Naudé has been a homeowner in Observatory since 1996. Starting in 2009, she works for the environmental organisation WWF, with a portfolio covering transport and spatial planning, and climate change mitigation. The role includes developing solutions with business, labour and civil society, and input to government policy at national and local levels. Prior to this, she worked in the publishing industry for 15 years, culminating in being CEO of one of the top five publishing companies in the country. Before that, computer programming, teaching, below-the-line advertising and design …
Between 1983 and 1998, Louise was active (often in leadership roles) in several activist and civil society organisations, including serving on the Observatory Civic Association's committee and later on the Two Rivers Urban Park committee.
Motivation
I have deep roots in the Observatory community, and care that it continues to be vibrant and diverse, provide economic opportunities, and offer residents and visitors the experiences and facilities that enrich our lives. We need to celebrate the heritage of this area going back to the Goringhaiqua settlements, maintain the neighbourly character, and be open to new directions.
I hope to put my diverse experiences and skills set at the service of the Observatory community. I am comfortable engaging from shop floor to boardroom, and in the corridors of power. Building organisations and facilitating consensus among relevant stakeholders were key in the civil society organisations and are so in my current position; and effective networking, relationship-building and negotiating – including with government – have been essential in my work at executive management level.
I am proud of Observatory, and grateful for what has been achieved over the years by the Obs Civic, OBSID, Neighbourhood Watch, TRUP and other organisations and initiatives in the area. Time for me to actively play my part.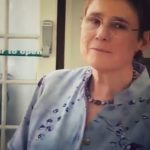 Joy Robinson
I have lived and worked in Observatory for more than 20 years. I have been active in the OCA on and off during that time. I have been very consistently active in the organization for the last three years and while I have no formal financial training my experience of running a business, I'm sure will be invaluable "for the position of Treasurer of the OCA. In addition I'm more than willing to take all the help I can get from Trish the former treasurer and other financially savvy people!"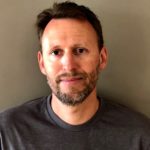 Maarten Turkstra
I have lived in Observatory for 18 years and run a business based in Observatory. I have a vested interest in making sure that my suburb is well run and reflects the interests and diversity of all who live here.
I am interested in urban design and how it impacts society and am a firm believer in planting street trees.
I feel that I can contribute to the OCA through by bringing a business mindset to our activities as well as harnessing technology to communicate better with members on issues.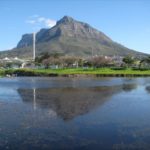 Marc Turok
Nominated as OCA representative to T R U Park. (Liaison between TRUPA and OCA ManCom).
Environmental Designer (Architectural & Urban Design.) Moved into Observatory as a student in 1973. Ratepayer since 1996. Active on OCA Architecture & Heritage since 2002, ex Chair of OCA.
Involved in consultation towards formation of TRUPA in 2002 and on the TRUPA Committee since 2015. Involved in the Consultations on Development in TRU-Park in 2016 and 2017; centrally involved in developing 'Scenario C' as a Preserved Park development vision for T R U Park that receive high support from TRUP stakeholders; centrally involved in representing OCA, TRUPA and all stakeholders in regard to IACOM meetings at HWC, responding to Baseline Heritage Reports and interactions with Province and City officials including the appointed Provincial Design Team on TRUP.
Marc accepted the nomination to represent TRUP in 2018 on OCA Management Committee.